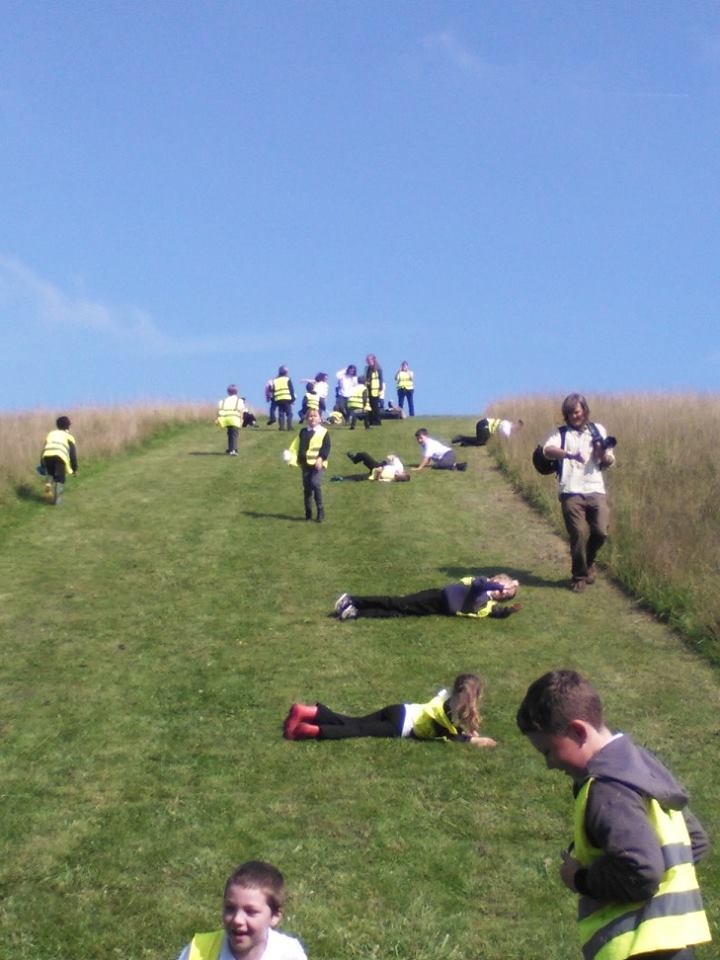 Volunteer to maintain, conserve and enhance the Northern Slopes.
The Northern Slopes Initiative is a group of volunteers seeking to maintain, conserve and enhance the Northern Slopes. We have big ambitions as to how the Slopes can be a nature reserve for the health and well-being of people and wildlife.

Our ambitions are set out in our Plan.
How you can help as an individual
We have a number of activities which are held on the Slopes. These can be found on our news page. We would be pleased to see you.
Our bi-monthly newsletter is free and is a mine of information on what is going on and things to do on the Slopes. To subscribe send us an email or use the Contact Form.
How you can help as a business
We have had significant help from companies and organisations in the past such as Environment Agency, Imperial Tobacco, Community Payback, Blue Sky, Avon Wildlife Trust, The Conservation Volunteers, Community Service Volunteers and others doing one off activities to help improve the Northern Slopes for the benefit of the community and wildlife.
We sometimes need specialist help – such as fundraising, publicity, design – if you have people willing to volunteer such skills we'd love to hear from you. Use our Contact Form to get in touch.
How you can help as an educational organisation
The Slopes are used by a number of primary schools and also youth groups for a range of activities – including Forest Schools, Survival Skills and Bushcraft. If you are interested in running an educational activity on the Slopes please contact Bristol City Council Parks Department.

Meetings
All our meetings are open to the public.

If you want us to talk about something – and have a meeting about it please contact us.

If we call a meeting, in addition to our Annual General Meeting held once a year, it will be advertised on the News pages – and in our Newsletter.